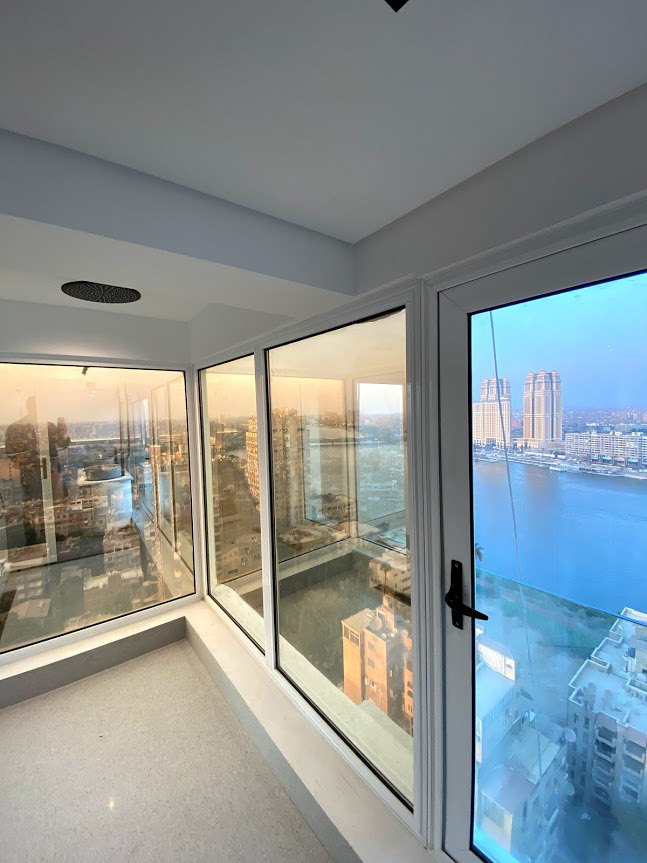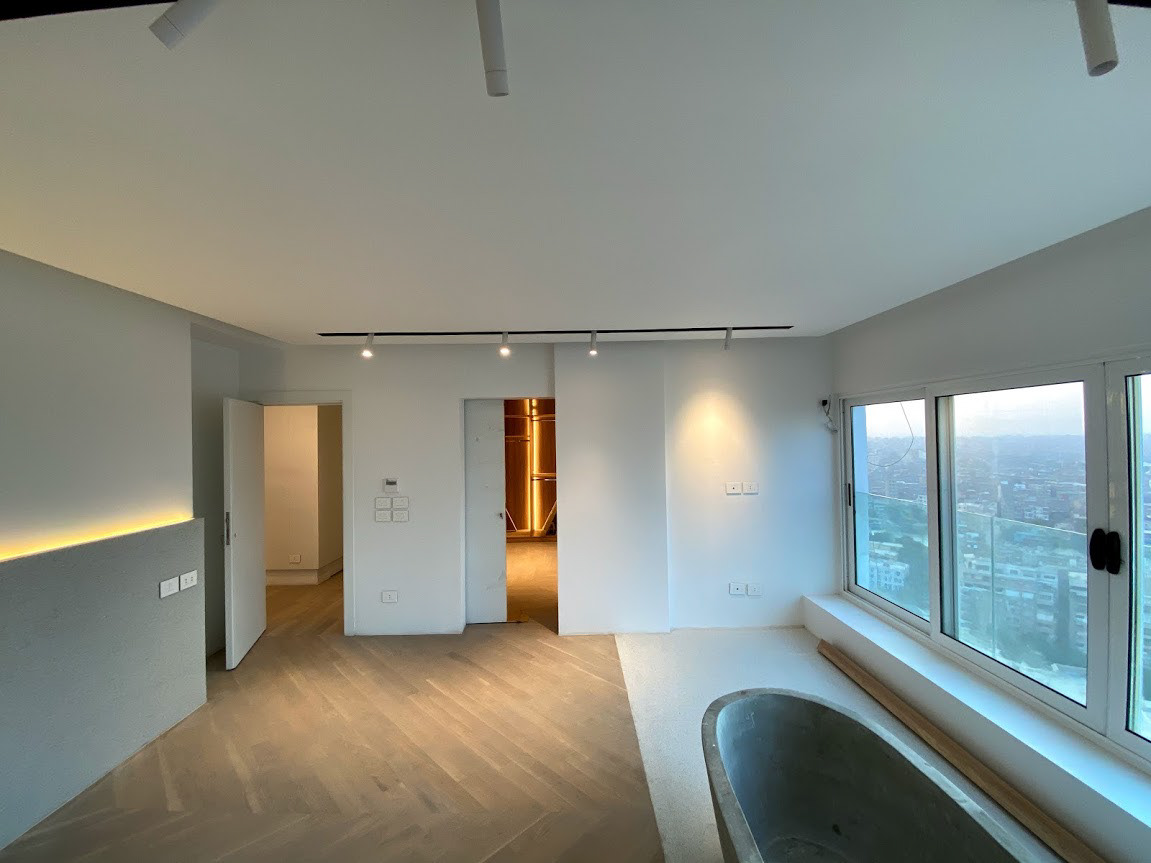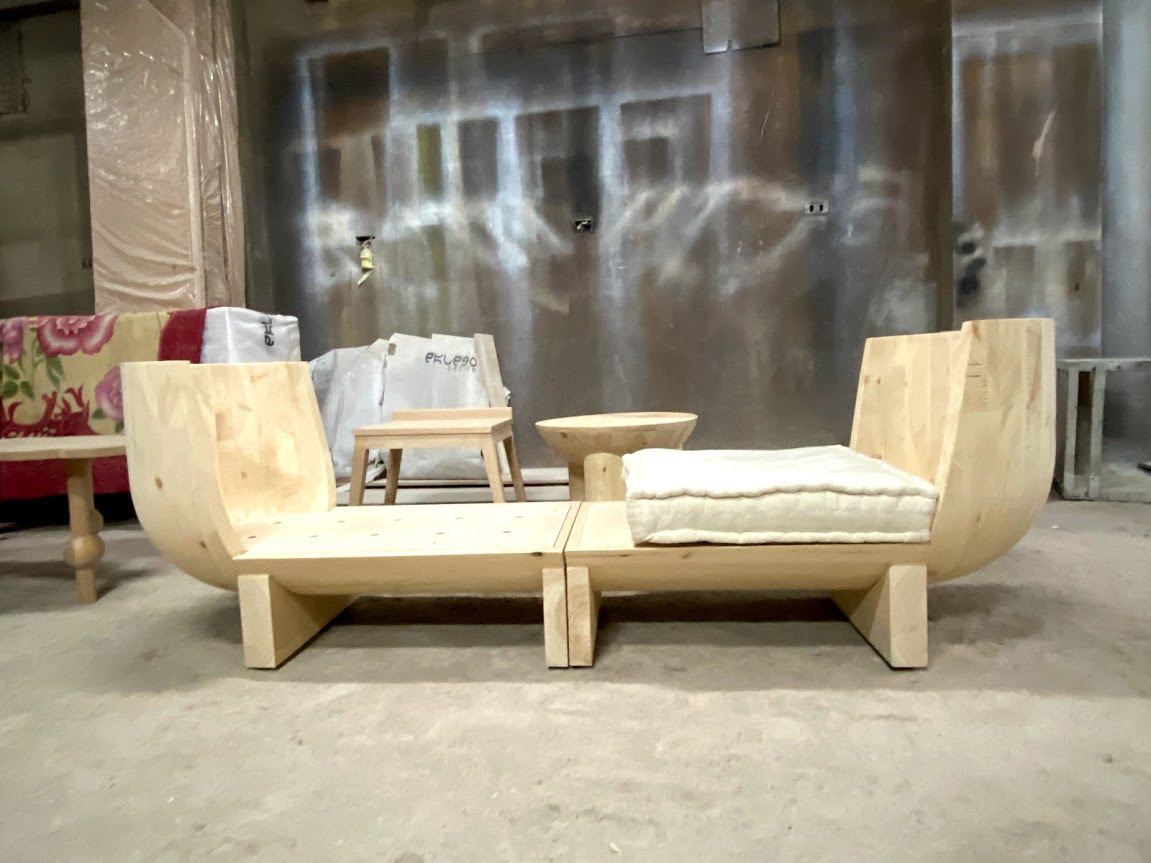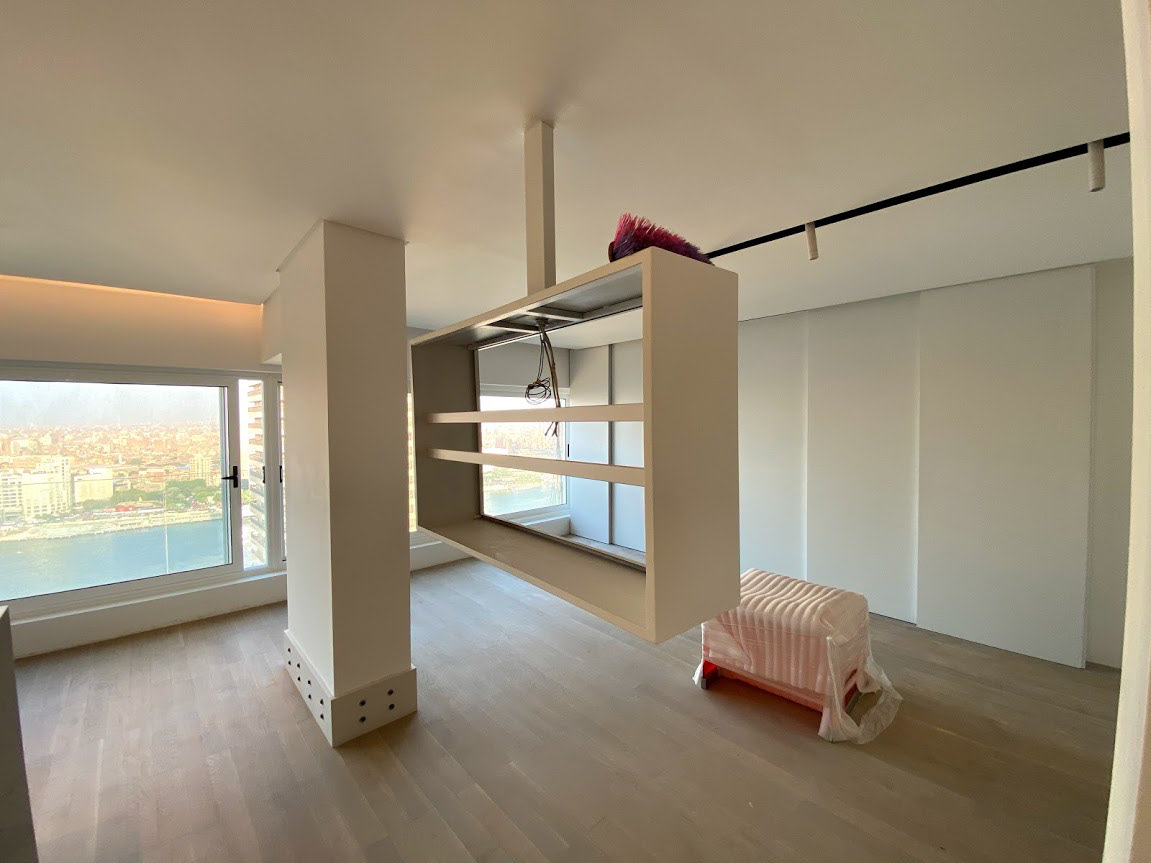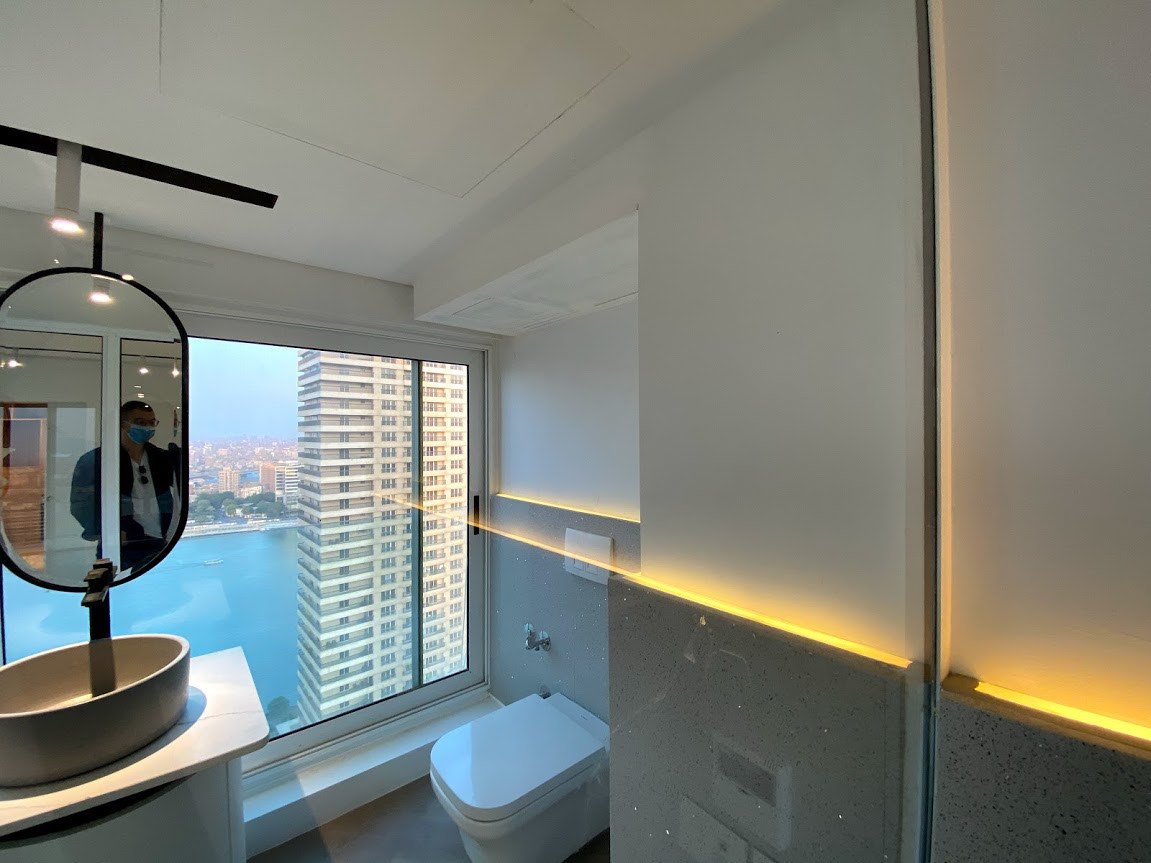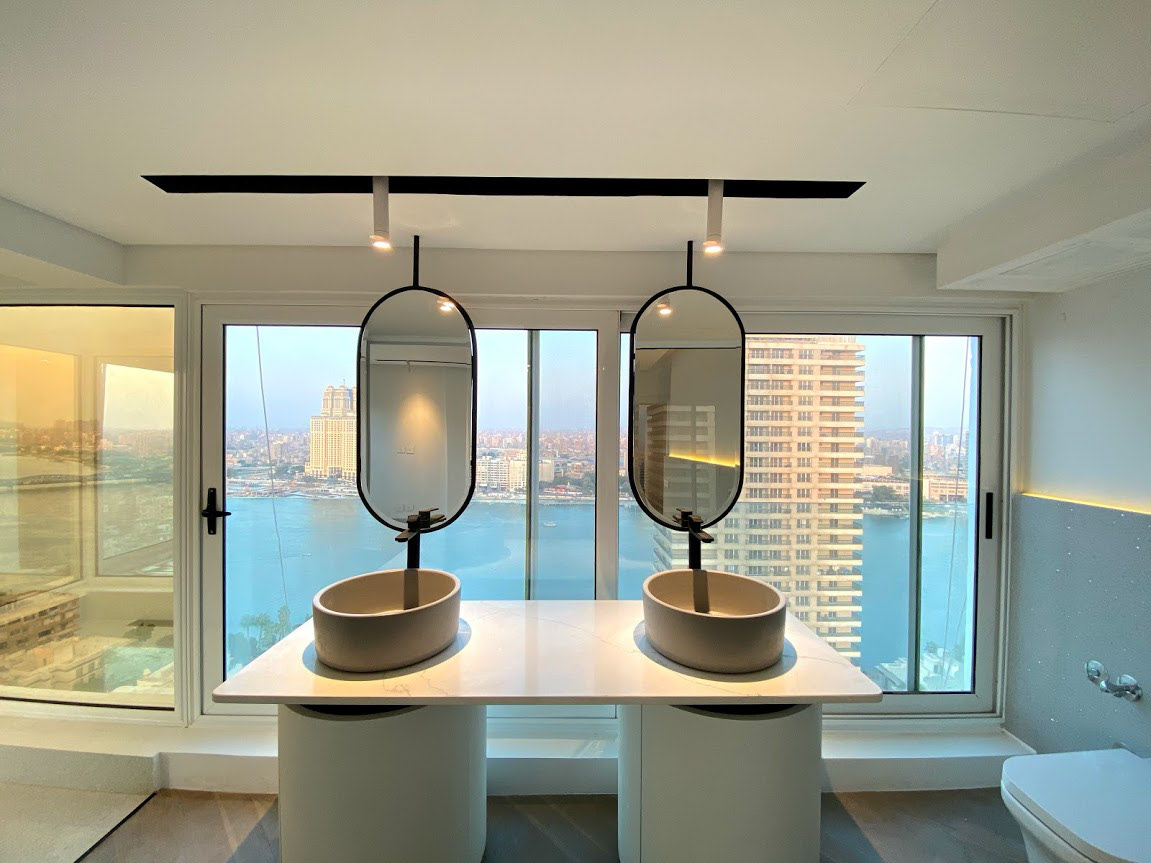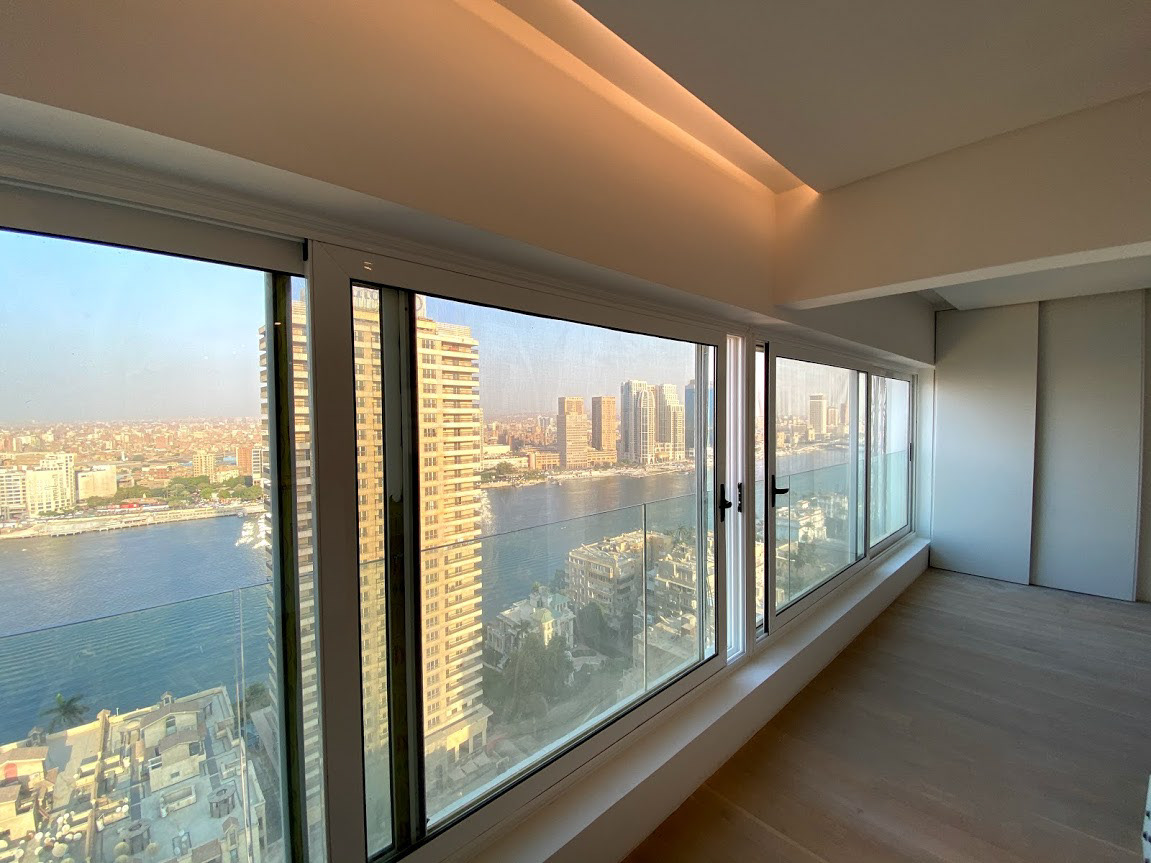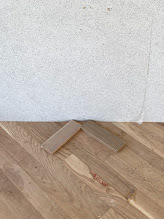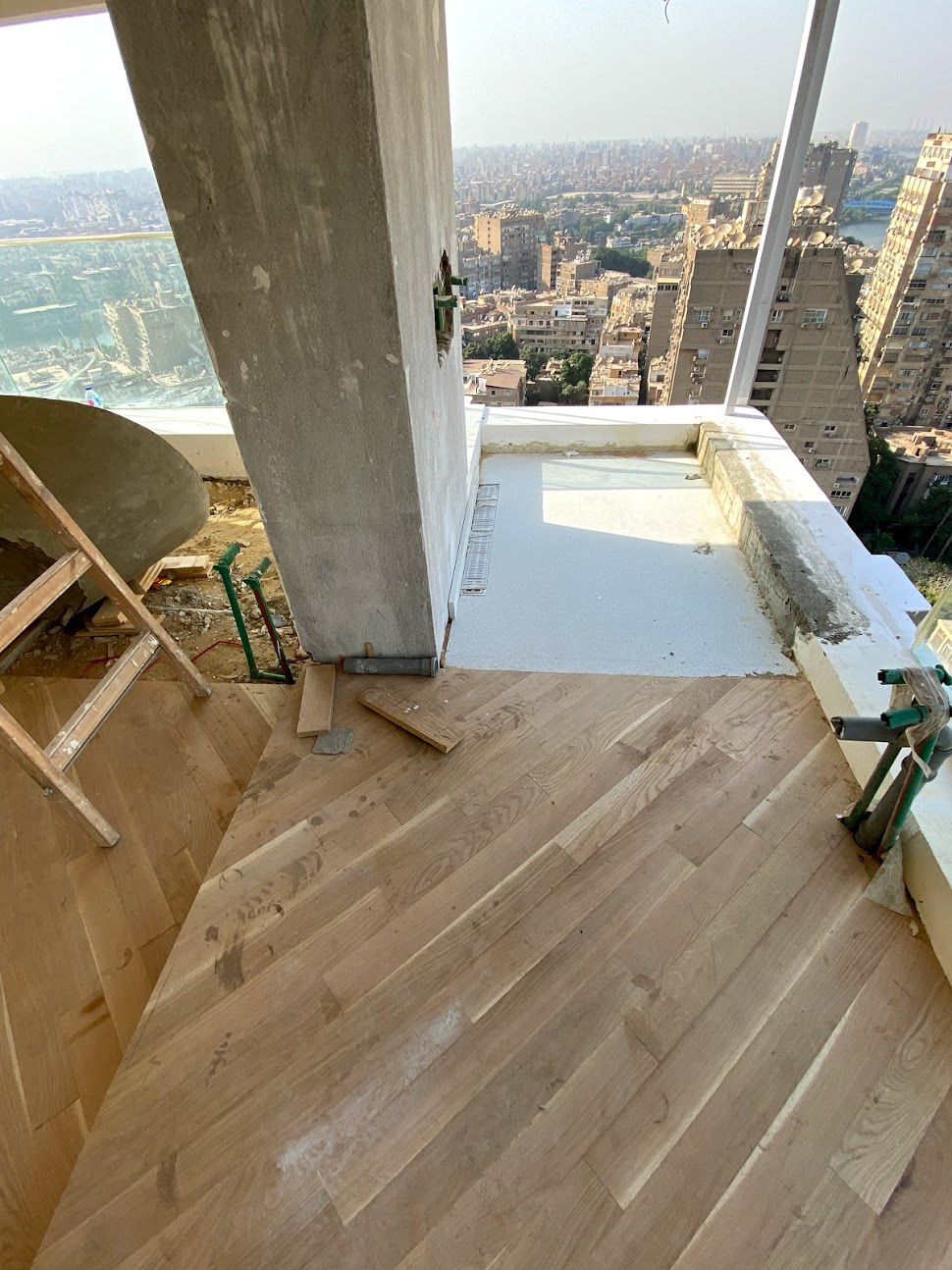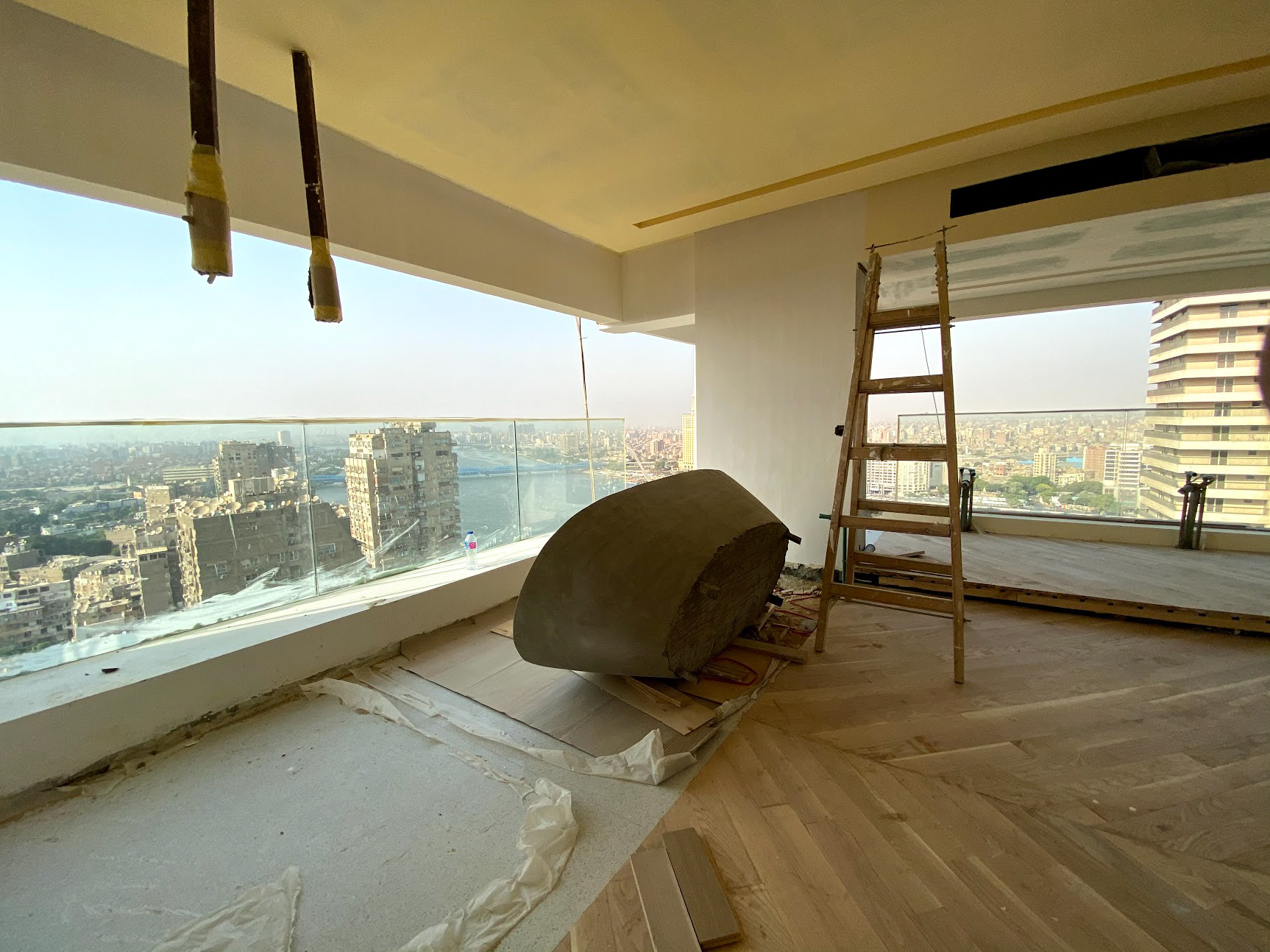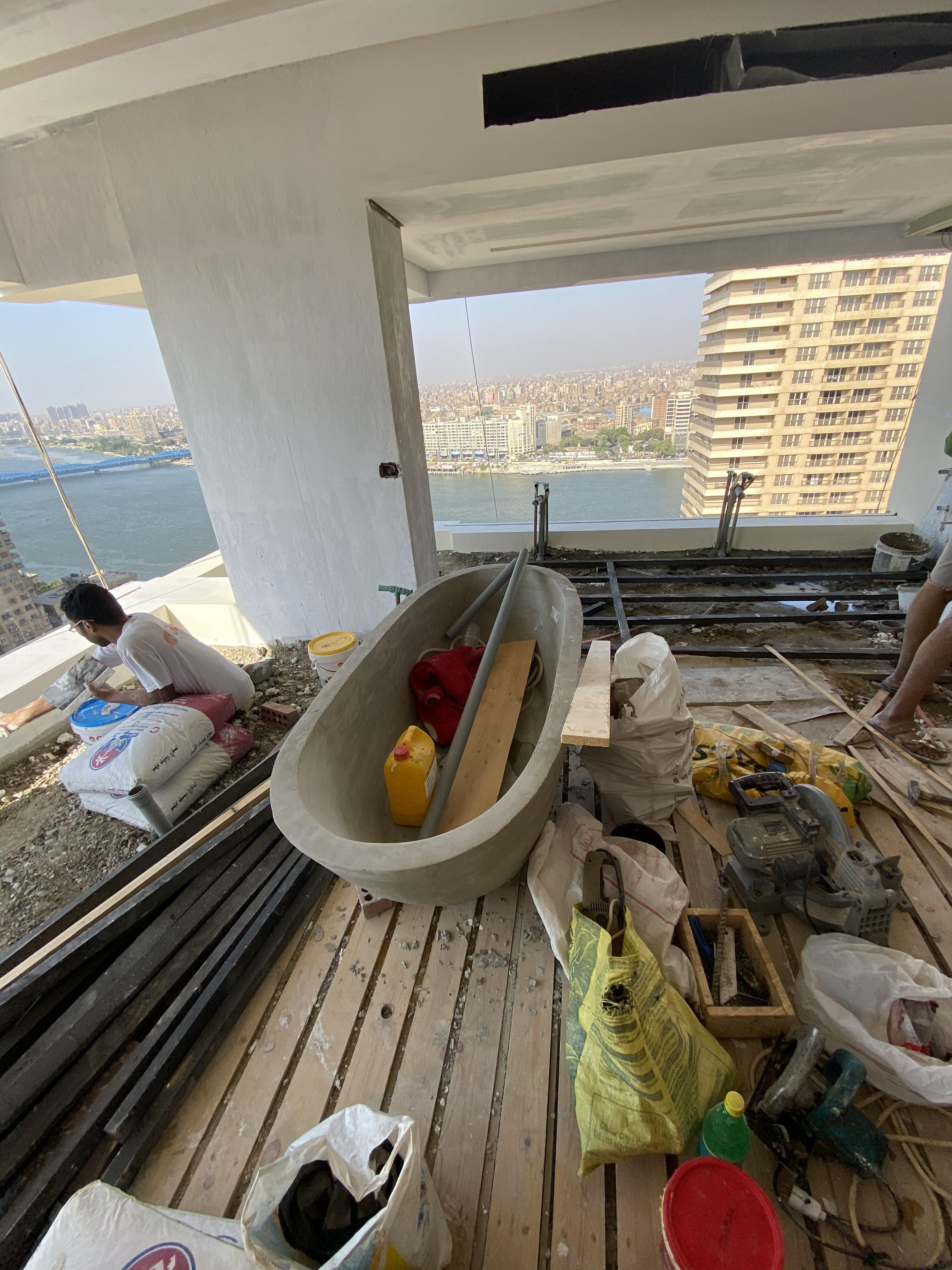 a nile view apartment in a high rise building in el zamalek, cairo, Egypt.
it's quiet challenging to fulfill all the client needs in such a small space. 
the view is stunning therefore as a design team we created a corner shower with a view, it should be a very good start for a productive day or nice five star hotel experience. 
the materials are very calm for a subtle aesthetics and timeless interior design style. working with quartz, oak, calcutta marble, steel and concrete. 
main designer: reha llc - main contractor: buildup egy
design team: Reha Habib, Ramy Takla, and Ahmed Wassef
project manager: Ahmed Wassef
furniture production: collaboration with Room no. 9 (founder: Yousra Yassin)